Share
There is no debate in our house. "Almost Famous" – Cameron Crowe's epic and star-studded tale of growing up, rock and roll and various degrees of heartbreak – is the best film ever made. Say what you will about sprawling epics or heart-wrenching melodrama, the 2000 release was a letter-perfect illumination of what it truly means to be passionate about something. Whether it is music, writing, dancing, the party life, your children or simply the love of another, everyone has a passion, and they can find a reflection in Crowe's masterpiece (and if you can't, then may we suggest you watch the "Untitled: Almost Famous, The Bootleg Cut," and you will).
If there is any measure of a great film, it is that the characters become so real that, as credits roll, you are hungry for more. You want to see beyond the main characters into the rich familial life that might run through the band, Stillwater (featuring Russell Hammond and others), Red Dog (Heh-hey, brother!) and the "Band Aids" that all follow the music.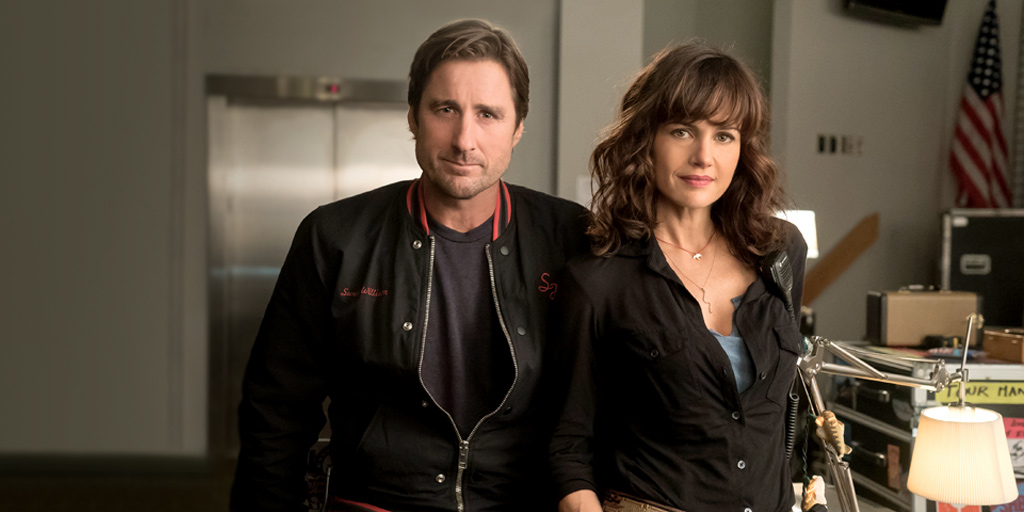 Luckily, in a stroke of pure luck and happenstance that is akin to getting handed a backstage pass, Cameron Crowe has revisited that world, a world that somehow exists outside of time, as the roadshow universe has hardly changed in 60 years. In taking another look at the world of rock and roll touring companies, "Roadies," on Showtime promises to peel back even more of the curtain to give the world a closer look at the rich and familial world of the people who make any live music experience (such as the many we will all witness during SXSW) possible. The people working behind the scenes put in all of the hours, sweat and toil, sometimes for days before a show; and the bond shared therein is both mysterious and profound. With Showtime, Crowe and J.J. Abrams on board, the series attracted an impressive amount of talent. Blockbuster stars Luke Wilson and Carla Gugino lead the cast, with fresh-faced Imogen Poots, versatile everyman Luis Guzmán and "The Big Short" ensemble member, Rafe Spall, rounding out the cast. If the preview for the film is any indication, the mood, tone and frivolity of "Almost Famous" is in heavy supply, as are some of the life-lesson tones. The trailer could well have you wanting to clasp hands with the rest of the stage crew and be a part of something bigger, if only for a while.
Now, without an official showcase at SXSW, why is Texas Lifestyle promoting a show that doesn't premiere until June and isn't on the SX schedule?
The answer is that, with the possible exception of Rachael Ray's annual event, which has had a decade to hone its execution, the Showtime Roadies House, a three-day party on Rainey Street, will run during the heart of SXSW Music. Wednesday, March 16, through Friday, March 18, the Roadies House welcomes a lineup of bands that would make Austin City Limits Festival envious. Replete with the food and beverages that are required of both the music industry and SXSW parties, this is one event you won't want to miss. Badges are welcome, RSVPs are encouraged and demand will undoubtedly be high; but there's one more reason we at Texas Lifestyle Magazine want to make a big deal of this event. If you are a member of a Music Crew, if you've lugged cases and amps and riggings and lights or argued with techs about the board or kept bootleggers out of your feeds…if you've known what it means to be a roadie, Culture Collide and Showtime have made sure you're appreciated at the Roadies House. Music Crew members are VIPs and celebrated, openly by the Roadies House, as "the unsung heroes of rock." They will have access to a high-end portrait studio where they will have an opportunity to tell their unique tour stories, and be showered with merch in a way usually reserved for the men and women at the mic.
In the Live Music Capital of the World, during the Live Music Week of the Universe, is there any kinder charity or better way to show some love to the under-appreciated resource that makes the whole industry run smoothly (and, occasionally, not so smoothly, but successfully)? We don't think so. And this is the show, the lineup and the party that you're going to want to be a roadie for.
RSVP at culturecollide.com/showtime and get ready for the Roadies House, presented by Showtime and Culture Collide.